When the Great Shift hit, Patrick was put into the body of Dana Desire, the hottest weather girl in their state. He immediately felt different, and the long hair, boobs, and pussy all were a give away, along with the tight royal blue mini dress now accentuated his luscious curves.
What shocked Patrick the most, though, was the mammoth sex drive he had in his new body. He felt waves of horniness wash through him, as his nipples became hard, and his new crotch wet. He had only been a chick a few seconds and was already thinking of cocks!
He tried to finish the weather report, while rubbing his new large ass, "The weather, wow what a sexy voice, the weather um, I sound so sexy, the weather is lots of cocks, with a chance of double penetration, with a 90 percent chance of cum.
The rest of the staff was puzzled with their new bodies as well, and didn't even notice the bogus weather report, and many others watching didn't care either, as they were contending with their new bodies also.
Patrick, now Dana, couldn't hold it in, and lifted up that short mini dress, which didn't take much as it was so short already, pulled it over her large ass, and slid her panties to one side revealing a hot moist pussy, his new pussy.
He told a puzzle anchor man to shut up and do him, as he unzipped him and pulled out his cock. A camera guy, having fun stroking his new cock, joined in as the new Dana took it into her right fingers like a pro, beginning to suck him sideways!
His next words as he pulled away from the cameraman's cock was, "Cum on me baby, I'll swallow your shit. Yeah, I'll swallow it!"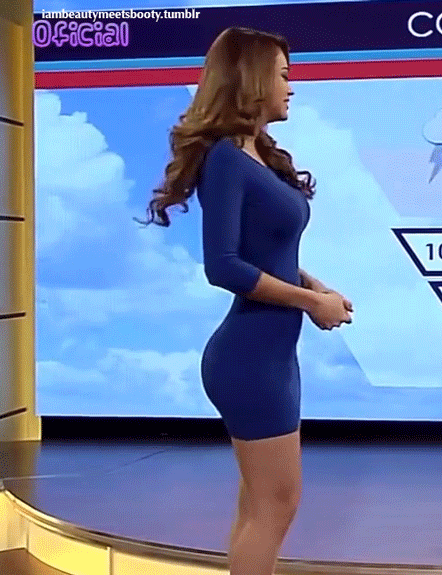 [ssba]