The next morning when I arrived at the office to start my new life in a 19 year old secretary's body, I found that I had been transferred. Well, technically promoted. I was now Jake Salvo's personal assistant.
Mr. Salvo was the Vice President of the law firm and one of its oldest members. Beyond being more than double Melissa's age he was a fat and an overall disgusting little man with his only talent being his unending greed. Working for him was going to be a living nightmare, but where else could I go for work? Maybe I could just quit.
When I walked into the room Mr. Salvo told me to take a seat, so he could explain to me my new position. He then turned his computer screen to face me and showed me a video of myself in a maids uniform being fucked…oh shit. Mr. Salvo then explained to me that if I wanted to ever earn a living in this town again that I would do exactly as he said. Blackballing me would be nothing to a man of his stature.
First off, I was to wear only 6 in heels or higher to work. Mini dresses or mini skirts only complete with lingerie underneath. I was allowed to come to work without panties, but overall I had to put forth "great effort" in order to look as sexy as possible at all times. My duties as secretary would always come first, and I was to be on call 24/7. I would also come to work early every morning, so I could make sure his coffee was perfect just the way he likes it. I would also go on "assignments", and I would be well compensated for my work after hours. He did assure me that he would never touch me in a sexual manner. I was to be his eye candy, nothing more. A good dealer never touches product.
There would be no contract to sign. Instead I was to masturbate on his desk in front of him while he recorded me orgasm. I reluctantly accepted his proposal. What choice did I really have? The only thing that surprised me was how hot and horny finger fucking myself in front of this horrible man made me…
Interactive: Melissa's first assignment:
1. Pretend to be a stripper in order to gather information
2. Meet an important client at a hotel bar and convince him to sign a contract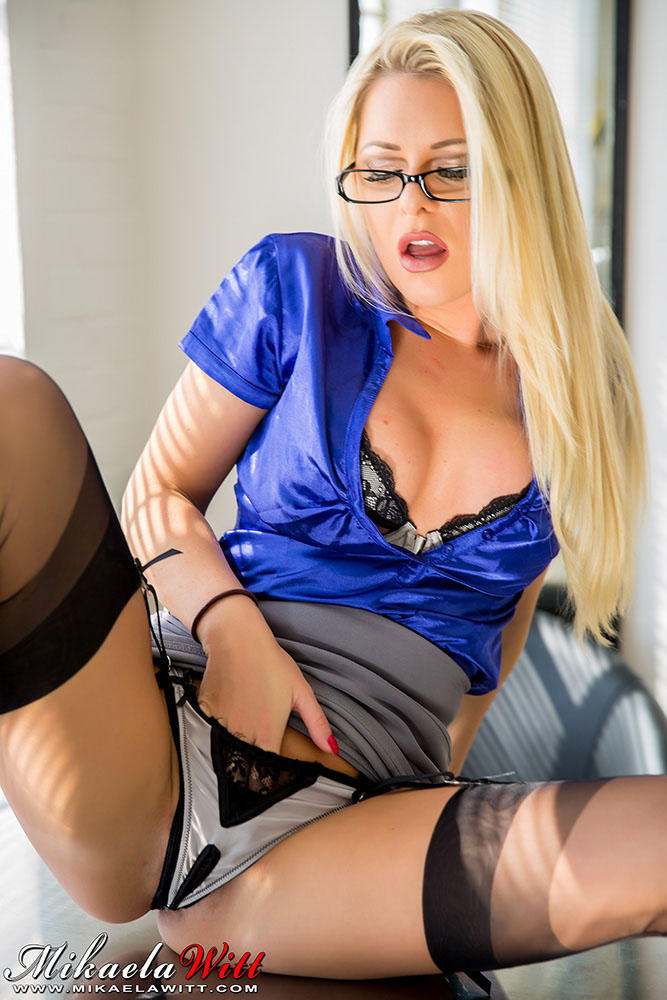 [ssba]