Gary and Greg wished for "puppies" to the one wish genie, and suddenly they were at a party with huge "puppies" on their chests! As they looked down at their new boobs which were super heavy, the realized the genie must have had a sense of humor, and they both smiled. Then they both remembered the "one wish" part of the genie thing, and when they yelled for the genie, he was nowhere to be seen!
Gary looked and Greg, "OH NO WE'RE LIKE, TOTALLY STUCK LIKE THIS!"
Greg replied, "TOTALLY!"
As they raced to find a mirror at this party, nearly collapsing on their heels, a dude at the party slapped both of their new large round asses!
Gary said, "Uh oh…."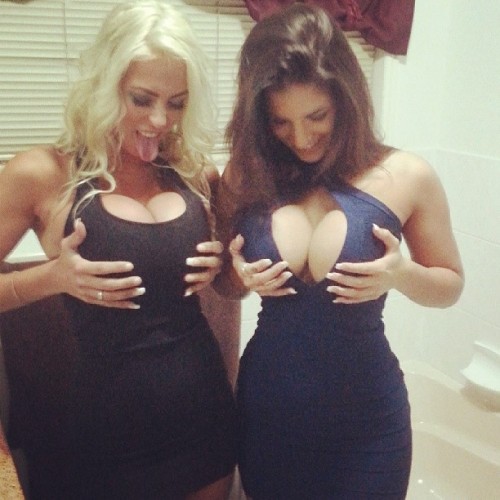 [ssba]